Elley loves riding with Daddy!! He tries to sneak away to ride by himself and as soon as she hears that engine she is running to get on...
Parker has learned how to ride his bike with no training wheels - what a big boy!!
Our little tom boy.....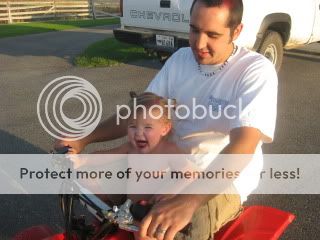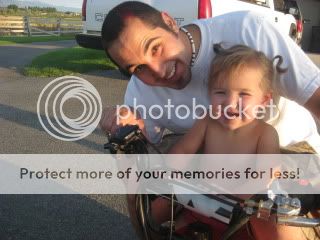 Parker is such a good driver - he goes over the jumps just like Chance and he loves to take Elley for rides to ....